DOWNLOAD Scrabble Flyer PDF With Entry Form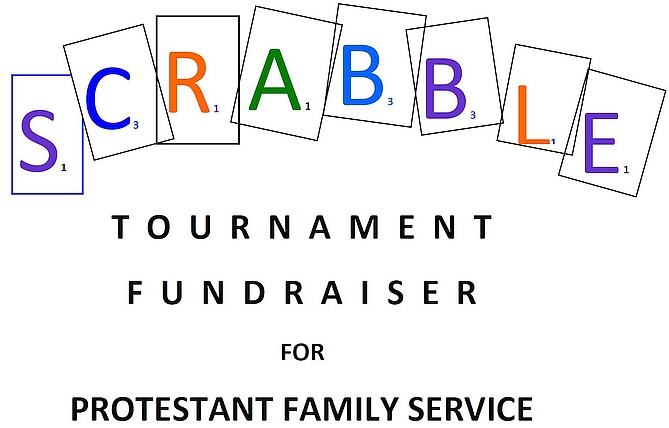 Proceeds to benefit Protestant Family Service's ministry to individuals in our community who face emergency crisis
BASKET AUCTION                           PRIZES                                   FOOD
DATE:         Saturday, March 10, 2018
  TIME:        Check in time – 11:30 a.m.    Game play – 12:00 p.m. 
PLACE:   Wedgewood Park E. C. Church     
1944 S. Meridian Road
Youngstown OH 44511
    **Registration with payment due by Tuesday, March 6, 2018 **
Make check payable to PFS and send to:
496 Glenwood Avenue #115 – Youngstown, OH  44502
Call (330) 746-4600 for more information or questions
Donation:  $20.00 for Tournament players
(age: 13 yrs. and older)
Protestant Family Service
Dedicated to Christian Love and Service
---
February 2018
Dear Friends,
Time is getting near for the Scrabble Tournament!
Protestant Family Service is planning its 7th Scrabble Tournament on Saturday, March 10th.  It will be held at Wedgewood Park E.C. Church located at 1944 S. Meridian Road Youngstown, Ohio 44511. 
We appreciate your past support.  Can we count on you to help us raise funds for our ministry to meet the emergency need of those who come to us for help?  If possible post the flyer for others to see (church, work place, social gatherings, etc.).
See the enclosed flyer for more information.  If you have any questions, please call the office at (330) 746-4600.
We are looking forward to seeing you there!  Please tell or bring a friend.  Thank you. 
Sincerely,
Jacqueline Burley
Executive Director